Creating opportunities to impact the future
GetAwayDays is a milestone in the development of young people in challenging life circumstances. Our camps give them the opportunity to step out of their everyday environment by experiencing new challenges and broadening their horizons.
Our holistic approach is based on physical activities which forces the camper to encounter both their own emotions as well as those of other campers. Repeated challenges throughout the week remove the campers from their comfort zone and provide the opportunity to learn about life from a different perspective.
Young people are encouraged to reflect on their lives as well as the lives of others. This reflection provides the opportunity to experience life as unique and valuable. Self-esteem is strengthened and stabilized, spiritual concepts are presented, and the physical challenges that are overcome foster the knowledge that the camper is far more capable than he/she realized. In addition to the camps, GetAwayDays also offers other activities throughout the year to support the young people on their personal journey through life in their community.
We, the staff of GetAwayDays, are committed Christians. We desire to invest positively into people's lives through our work at GetAwayDays. In this manner, we want to make the love of God visible and tangible for everyone in their everyday lives. We value all people, regardless of their origin, gender or religion. For this very reason, we desire and seek open exchanges and dialogues, especially with those who think differently. All staff members of GetAwayDays have a great common goal: to create opportunities for youth in our communities to promote a postive future!

Cameron Dicken
Board Member, Camp Leader
"My favorite thing is to turn 'I can't…' into 'I did!'"
Qualification: Communication/Advertising (BS), Business (MBA), Eagle Scout
At GetAwayDays since: 2020
Random fact: I once petted a live cheetah.

Kelly Dicken
Board Member
"Being in the outdoors reconnects me, and it helps me to refocus. To help facilitate that opportunity for others is a great joy."
Qualification: Attorney with Cunningham Law Group
At GetAwayDays since: 2020
Random fact: Love to grow flowers, fruits and veggies.

Tobias Kley
Board Member, Co-Founder, Camp Leader
"To share the life transforming experience that I had as a teenager is my great passion. The outdoors offers a perfect playground for life changing moments."
Qualification: Trained in Experiential Teaching & Learning, Mountain Bike Guide, Ski Instructor, Rock Climbing Instructor and Mountain Guide
At GetAwayDays since: 2012
Random fact: My wife is American, my Kids were born in Austria and I am German.

Priscilla Buheitel
Girls Camp Leader
"Sharing life in authentic community that perseveres through challenges, creates new experiences, and broadens horizons. People meeting sports meeting nature meeting faith. That is what inspires me!"
Qualification: Christian Education (B.A.), Sports Therapy (B.Sc.), trained in Experiential Teaching & Learning
At GetAwayDays since: 2021
Random fact: I had chameleons as pets 🙂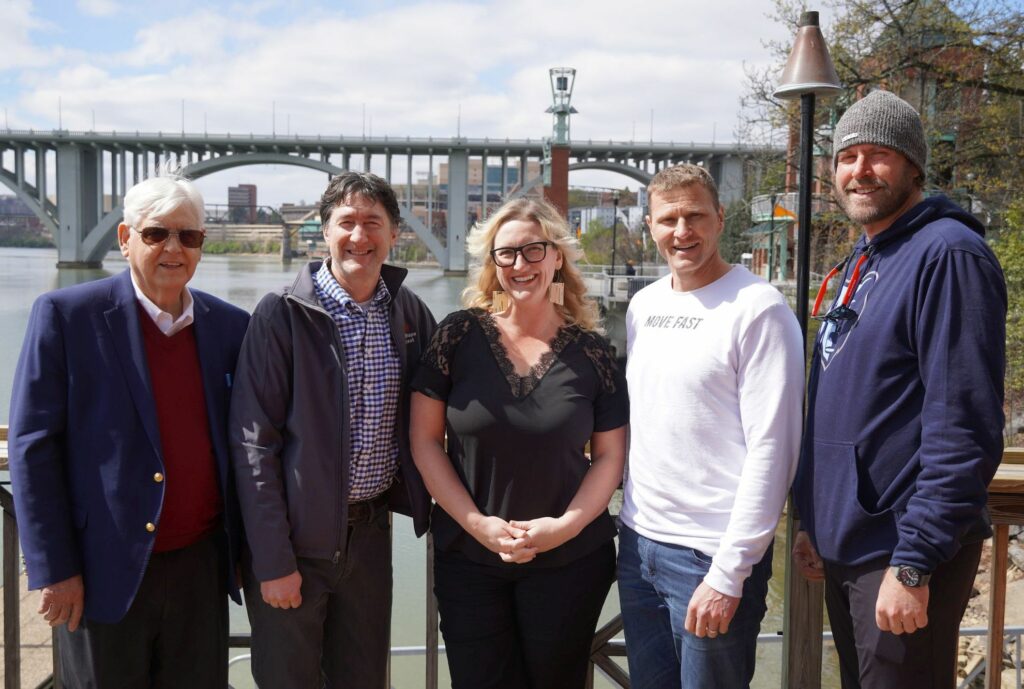 Ken Holbert, Paul Platillero, Kelly Dicken, Tobi Kley, Cameron Dicken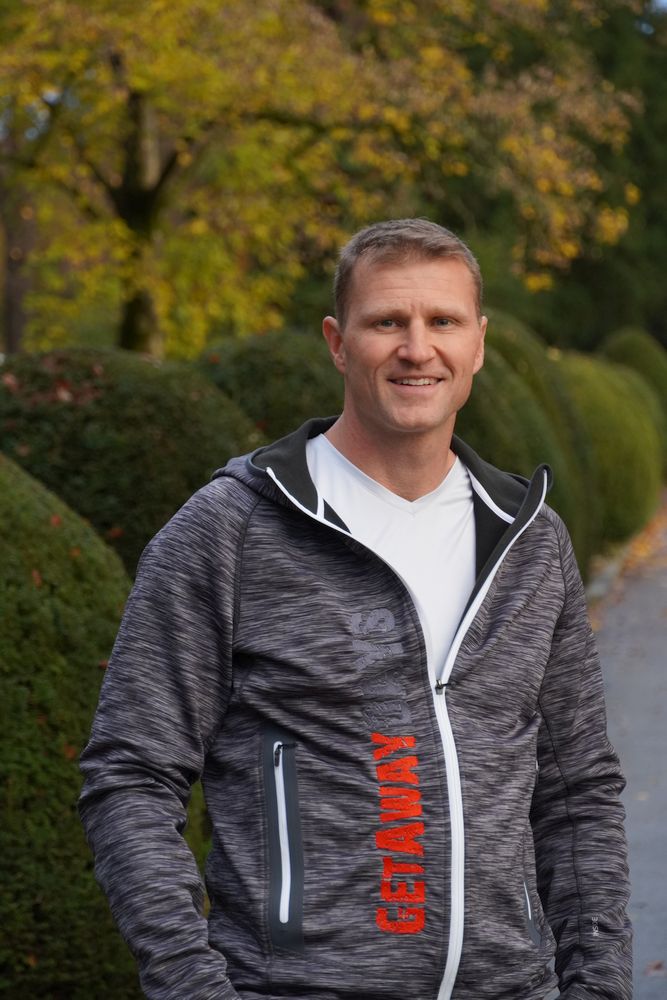 GetAwayDays was founded by Tobias Kley in Austria in 2012 and in Germany in 2016.
Learn more about Tobi's exciting life story and his work as head of "GetAwayDays International" and find out in which countries GetAwayDays works.